Demolition Services
Complete demolition services for Commercial, Industrial and Government clientele.
For over 60 years, Cardinal Demolition has served the greater Kentuckiana area with a wide range of demolition services including structural demolition, interior demolition, architectural demolition, and controlled demolition. We've completed projects big and small: industrial plants and factories, schools, distilleries down to smokestacks, houses or office interiors.
You'll find us landing the difficult and unique jobs that our competitors don't want to do or don't know how to handle. Our team is cross-trained and multi-disciplined, enabling us to be flexible and efficient while getting the job done safely and on time.
Cardinal knows how to navigate the rules and regulations with regard to environmental hazards including asbestos, contaminated materials, lead abatement, and oil and fuel tank removals. 
Types of Demolition Services

Structural Demolition
Structural Demolition is the comprehensive process of tearing down entire buildings or specific structural components like the walls, floor system, roof system, foundations, and footings. After a total demolition project, we will often prepare the site for new construction by excavating and performing environmental remediation. Our long list of satisfied customers include commercial, industrial and governments throughout Kentuckiana.
Check out our featured structural demolition and complete demolition projects at Indiana Army Ammunition Plant and Copper & Kings Distillery.


Interior Demolition
Interior Demolition is required when a customer wants to start with a clean slate interior but maintain the external structure. This type of demolition is often performed in confined spaces during normal business operating hours. We take special care to minimize disruption to the business and surrounding tenants.
There are many complex factors associated with interior demolition including methods of removing material, proper ventilation, noise pollution, and infection control. Cardinal Demolition's team of trained professionals will ensure a safe and accident-free interior demolition project.
Check out some of our interior demolition projects at General Electric and Jewish Hospital Hand Center.


Architectural Demolition/ Historical Preservation/ Selective Demolition
When an old structure is in disrepair but architecturally relevant, we want to remove portions of it but preserve keystone elements for reuse. Examples include maintaining a facade or store front, carefully deconstructing masonry or extracting old-growth lumber. We'll also salvage materials like brick, stone work, cast-iron facades, for recycling or reuse as a building material. Demolished materials are sorted and designated for their ability to be sold, recycled or reused in the reconstruction phase.
Check out our featured architectural demolition projects at Michter's Fort Nelson Distillery, Whiskey Row, and Four Roses Distillery Visitor Center.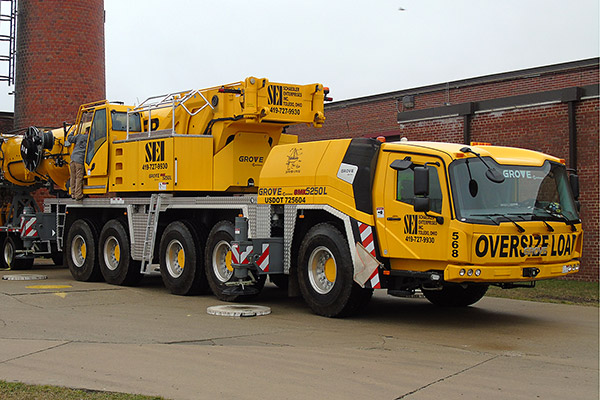 Deconstruction/ Dismantling
During the deconstruction and dismantling process, we selectively remove aspects of the building for eventual reuse. Components within old buildings may still be valuable, sometimes more valuable than at the time the building was constructed.
Deconstruction is a method of harvesting what is commonly considered "waste" and reclaiming it into useful building material.
The deconstruction process is very engineering intensive – some specialized projects require heavy equipment or structural elements to hold up a portion of the building during work.
Check out our smokestack deconstruction project at Federal Corrections Institute – Milan.

Controlled Demolition & Implosion
Controlled demolition refers to the demolition of a building or structure by means of explosives. This method is commonly used on structures of significant height like bridges or tower blocks where standard demolition equipment can't reach. Demolition using explosives, sometimes called an implosion, ensures the strategic collapse of a structure by placing explosives in pre-determined locations.
Site preparation and planning for controlled demolition is particularly important. This prep work can include removing internal walls or drilling holes for placing explosives. Our crew will remove organic materials beforehand like cloth, wood or carpets and salvage valuable assets like metals or historic wood or brick prior to bringing the building down.
Check out our featured controlled demolition and implosion project at Phillip Morris USA.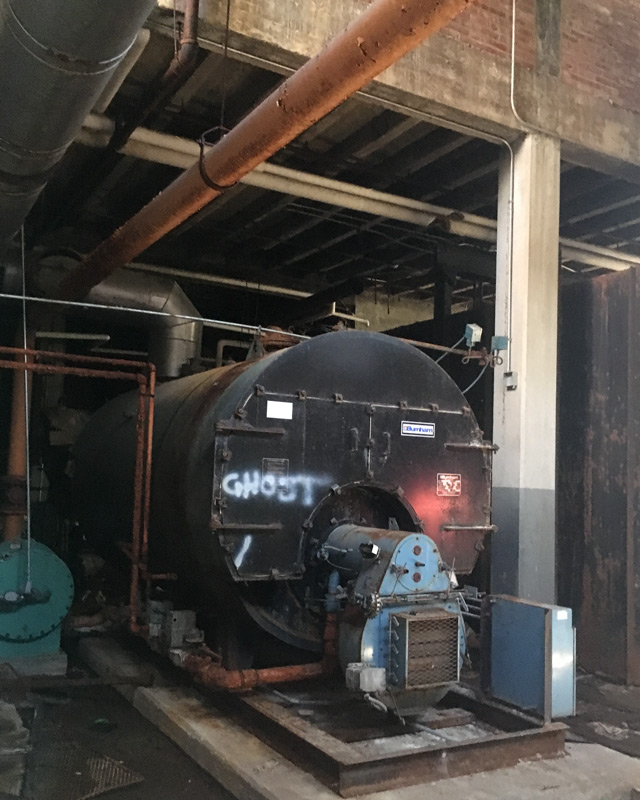 MEP (Mechanical, Electrical, Plumbing) Removal
Cardinal frequently performs full MEP demolition and removal services including extensive and complex heavy mechanical, electrical and plumbing jobs. These projects range from boilers, recycling of ballasts and fluorescent tubes to chillers, air handlers, and more.
Safety First!
When portions of systems require removal while leaving adjacent equipment intact, call in the experts. We take great care to minimize the disturbance while performing work in occupied and in-use buildings with tenants on floors above and below.
Featured Demolition Projects
Need a Demolition Estimate?
Reach out to us and our Project Managers will setup a time to discuss your demolition project.
Contact Us