Demolition Projects
For over 60 years, Cardinal has completed all types of commercial and industrial demolition, wrecking, historical preservation and environmental abatement projects. Check out our featured projects below.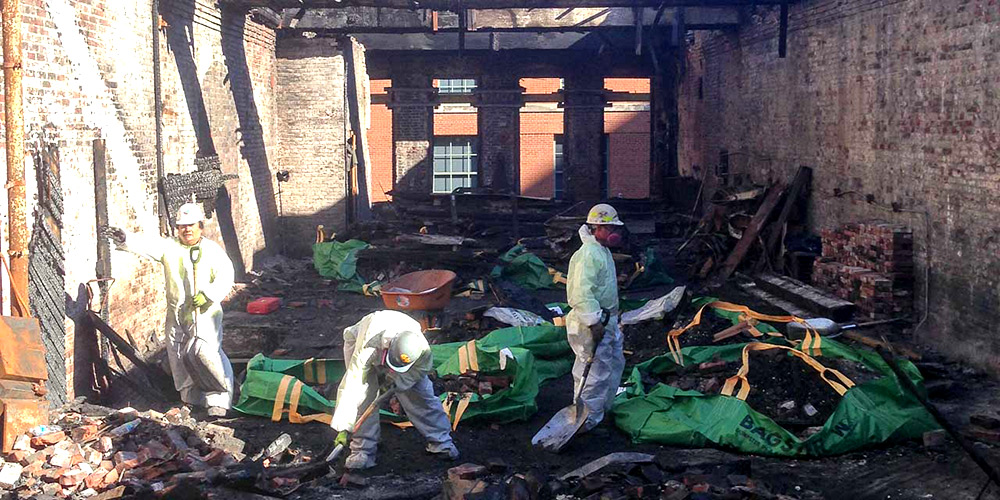 Selective demolition and historic preservation of six, six-story tall, late 19th century structures in the heart of downtown Louisville, KY.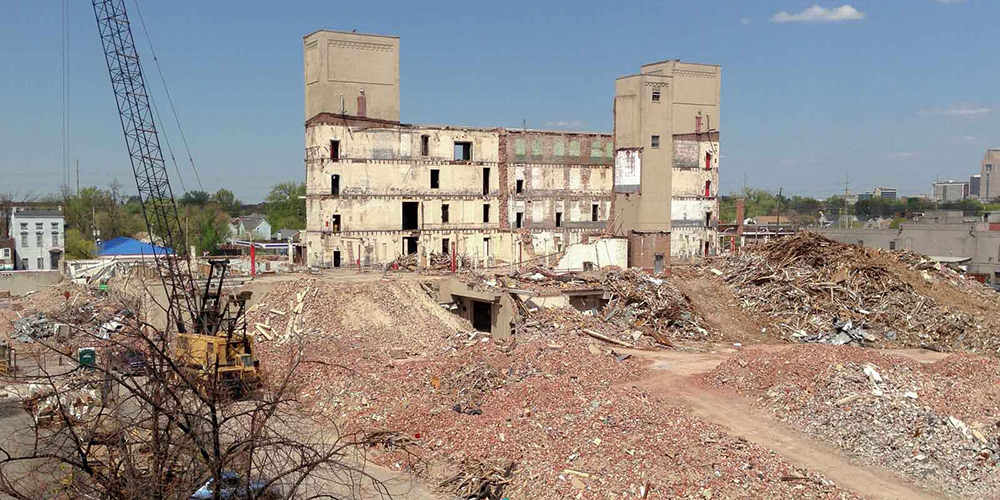 Controlled demolition on 500,000 square foot former factory. Salvaged 3 million bricks and 150 semi-trailer truckloads of heart pine historic wood.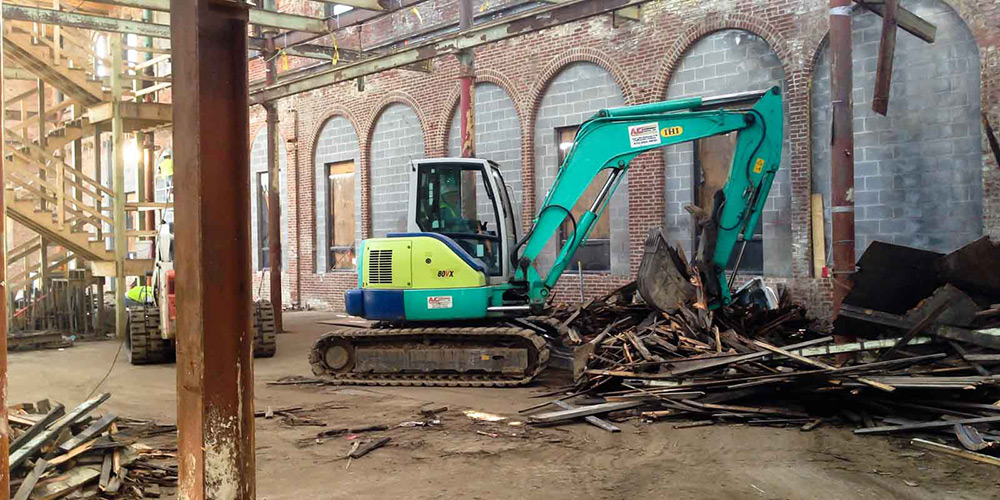 Selective demolition and historic preservation management to maintain building exterior.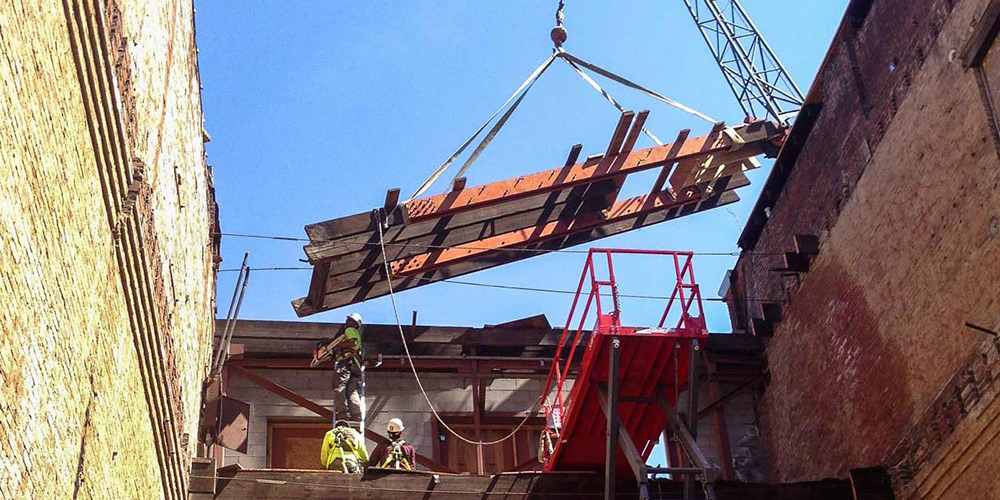 Structural pre-demolition, on late 19th century floors, 100 feet off the ground.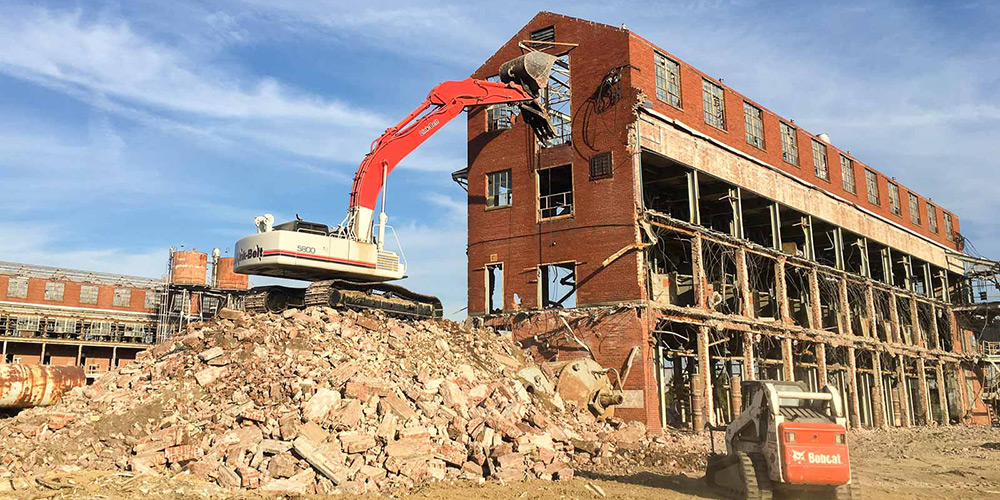 Large-scale demolition with environmental and safety hazards.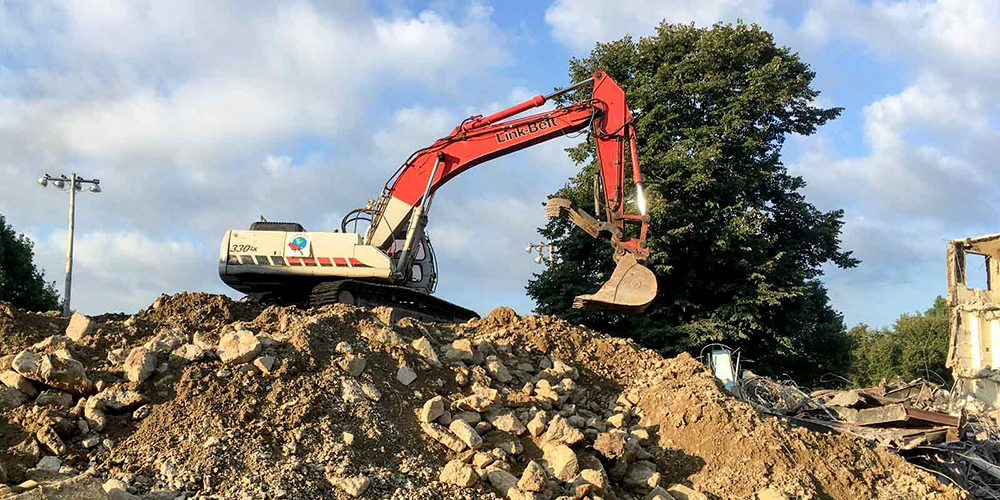 Demolished nine structures spanning two city blocks, funded by U.S. Department of Housing and Urban Development.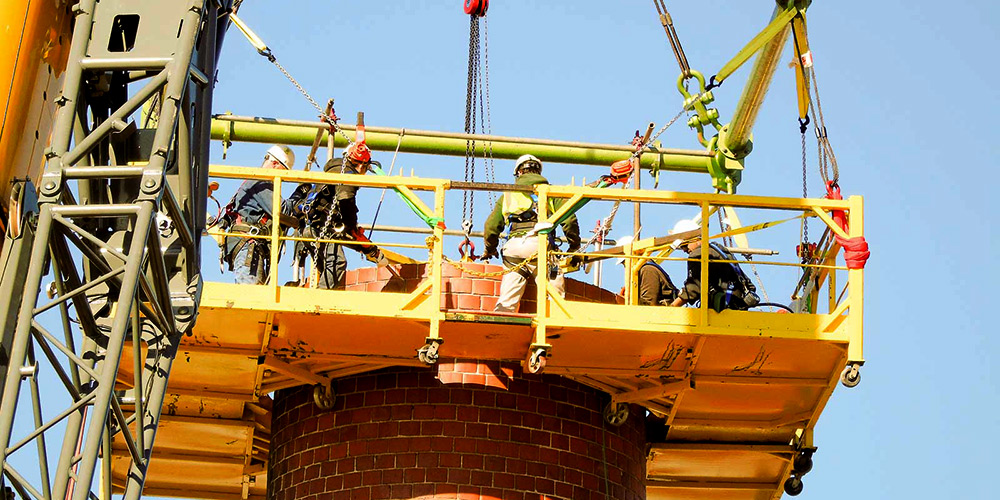 Deconstructed 150ft tall brick smoke stack by hand, using crane and custom platform.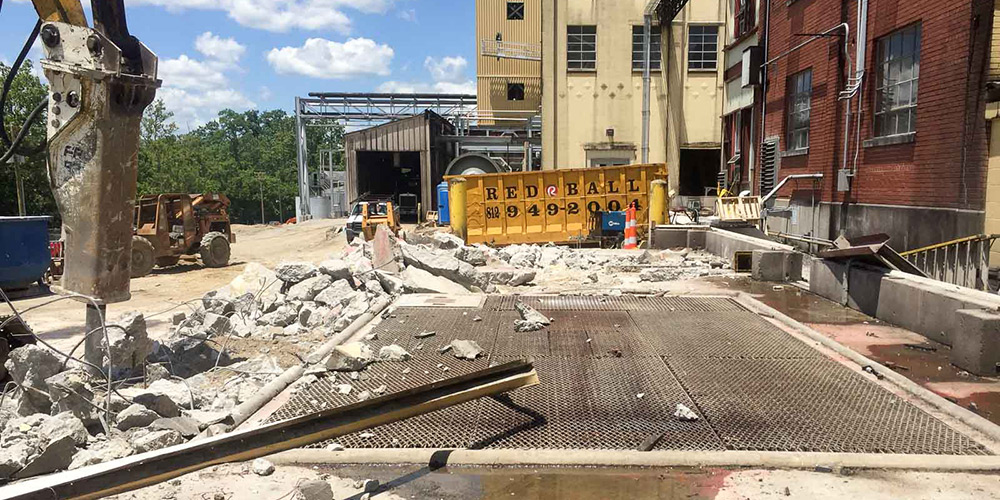 Demolition working in close proximity to other structures, staff and equipment.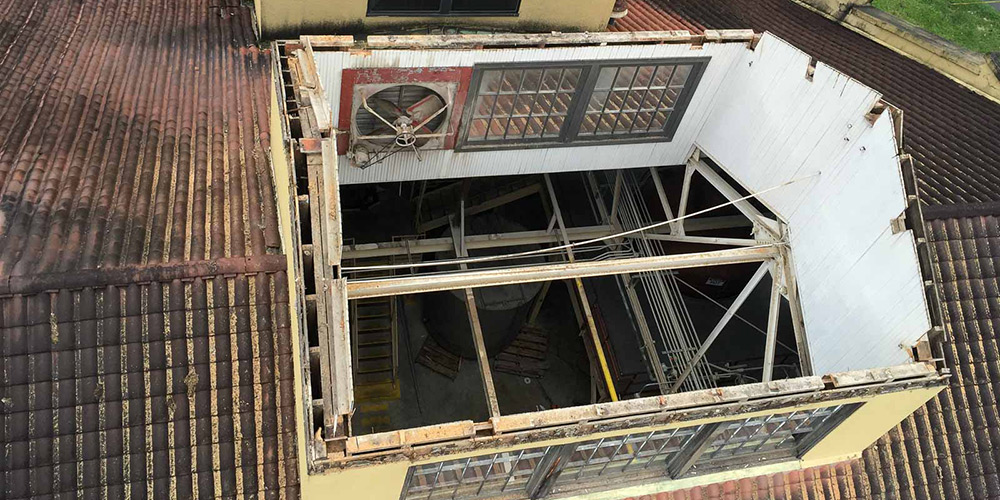 Carefully removed spanish roof tiles, cut a hole in the roof of the visitor center to insert distilling equipment.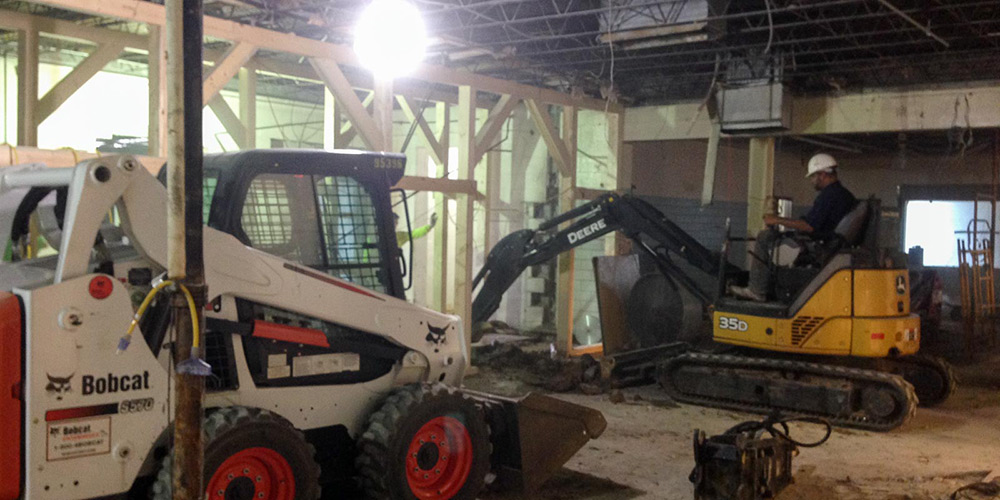 Interior demolition in confined space and in close proximity to school, prepping for MEP installation.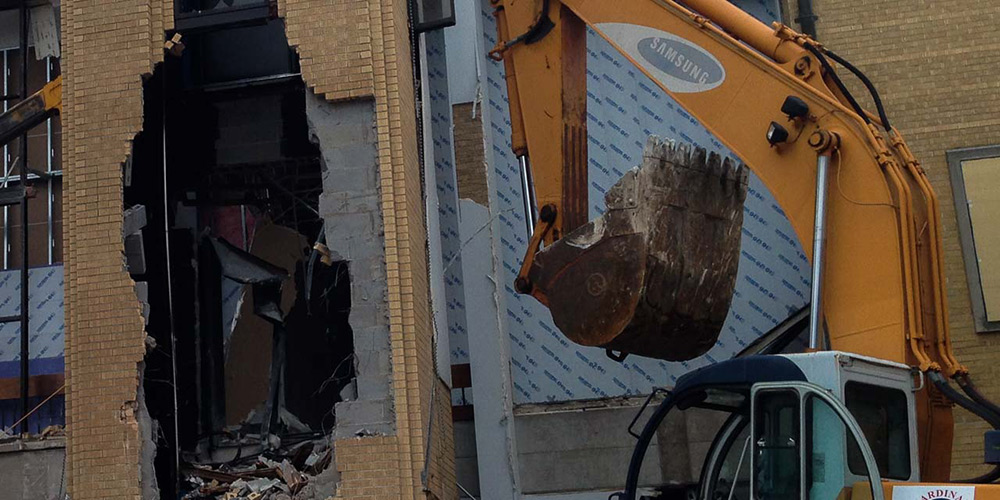 Selective demolition of foyer elevator and stair tower during normal university operating hours.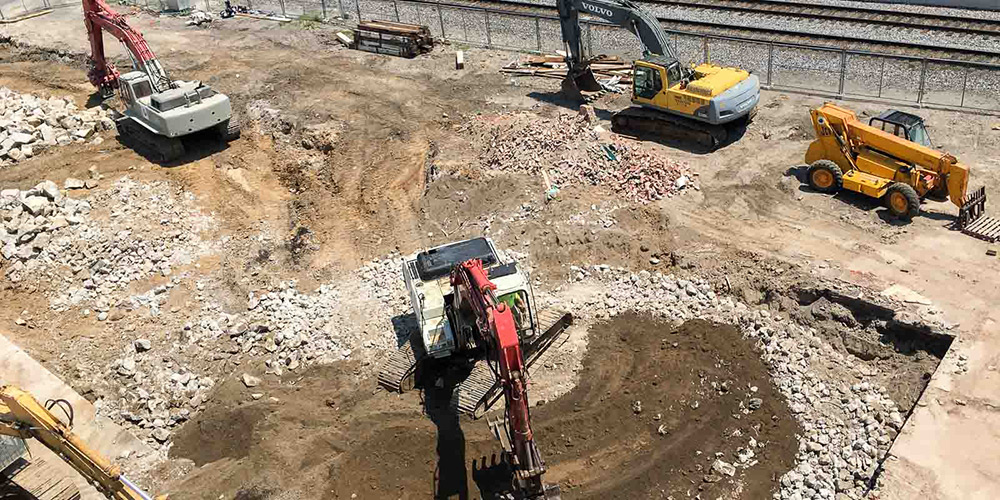 Demolition in close proximity to utilities and railroad easement, re-routing and termination of utilities.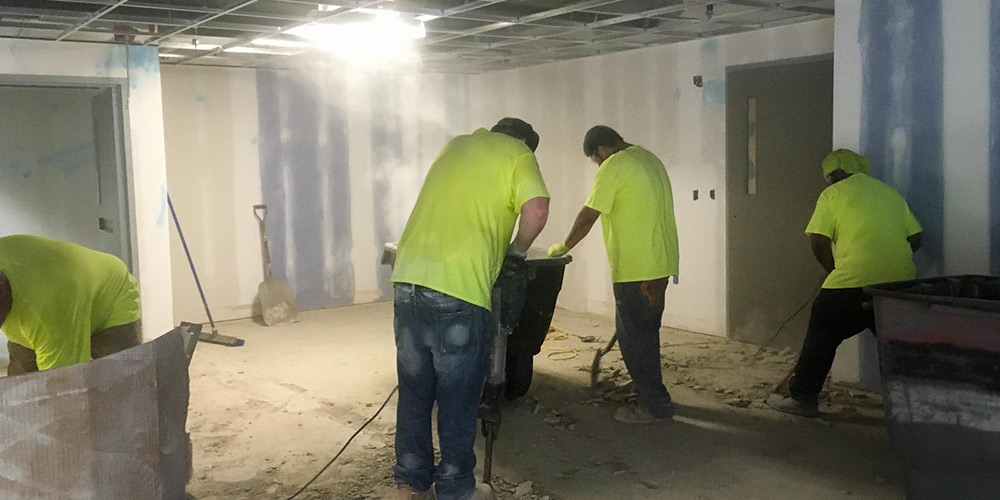 After-hours interior demolition, utilizing negative air space and infection control best practices.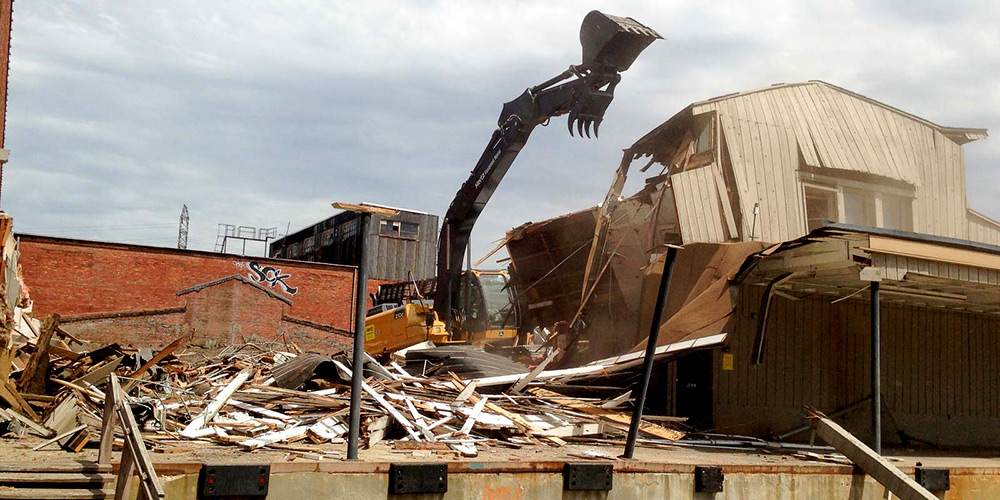 Demolition of old cannery in preparation for new distillery construction, in downtown Louisville, KY.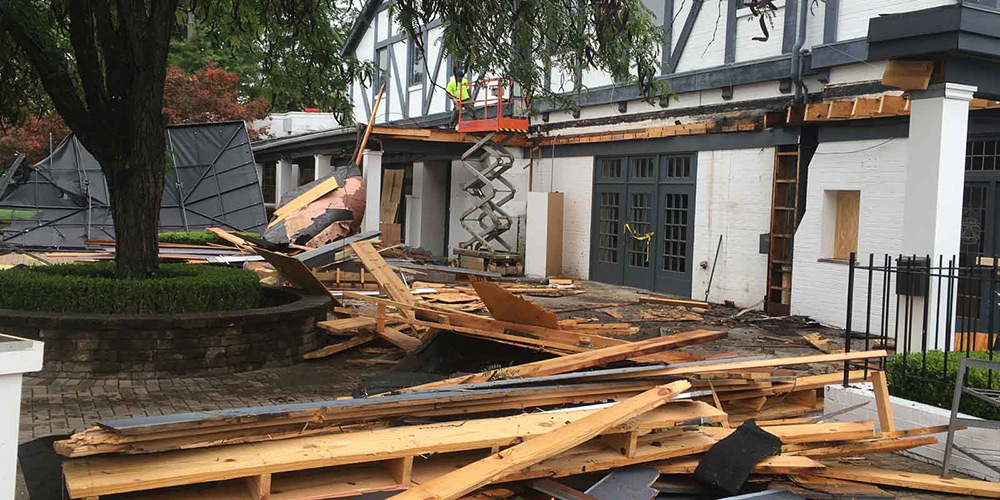 Air-gapped building for selective demolition and recycling, during country club operation hours.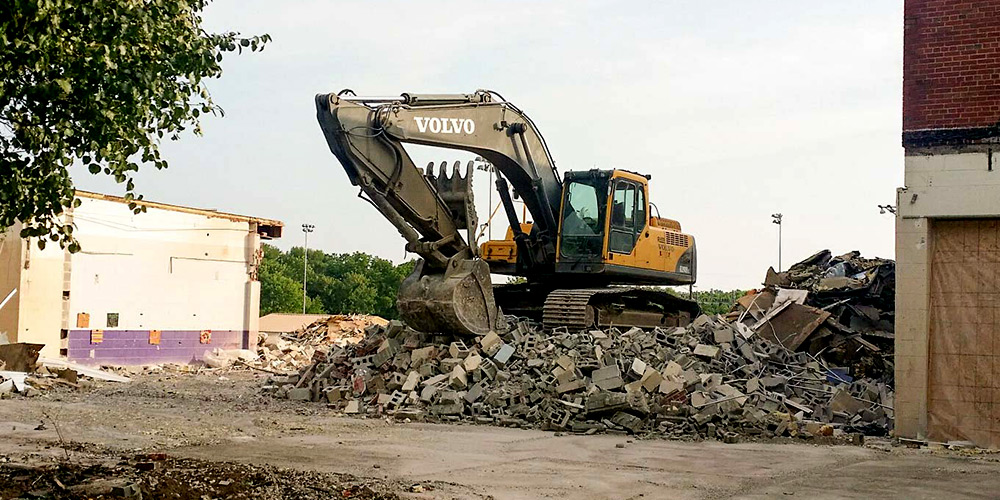 Tight timeline demolition job with aggregate/ metal recycling in preparation for school.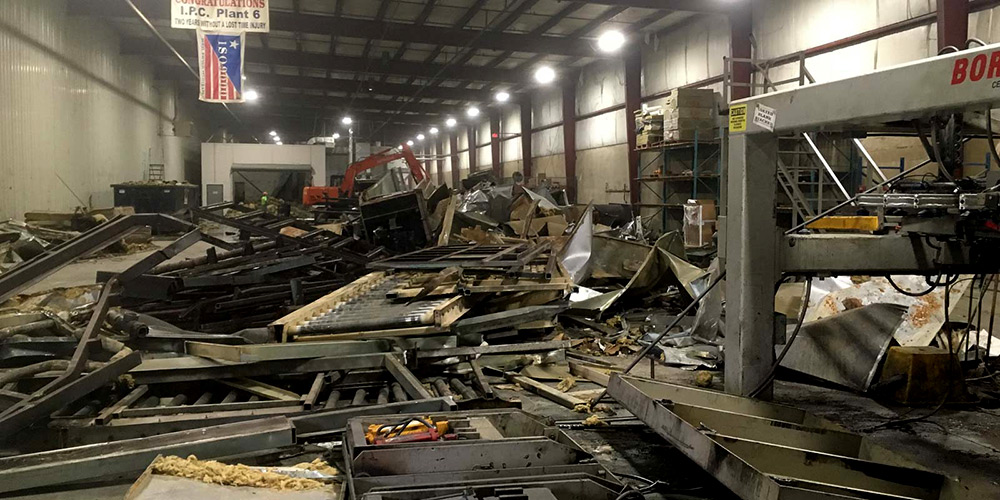 Equipment decommissioning and major asset recovery for building owner in preparation for a new tenant.